Originally published at The Daily Signal by Jonathan Zalewski | 7/27/18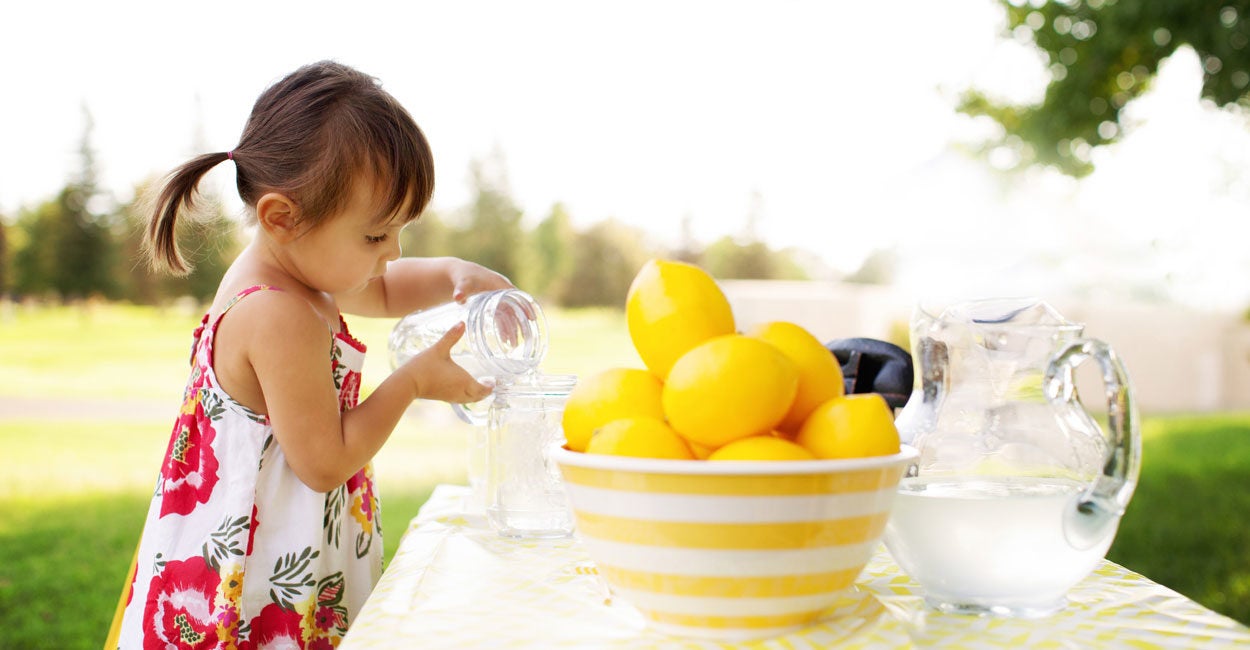 Have your kids ever asked you if they could set up a lemonade stand in the neighborhood? If so, don't be so quick to give permission—it could be conspiracy to commit a crime.
Across America, parents and children are learning that the hard way. From Louisiana to Colorado, families set up makeshift lemonade stands, hoping to teach children the virtues of capitalism, make a few bucks, or raise funds for charity. Then they find themselves in trouble with the law if they do not first obtain a government license to conduct their "food-vending business."
These stories reflect the way our society has become overcriminalized through the overuse and abuse of the criminal law to fix every problem and punish every mistake.
They also reveal how crony capitalism and government bureaucracy are destroying free markets, innovation, and entrepreneurialism in our local neighborhoods.
In Denver, for example, the city's laws and regulations require any food vendor operating a vending cart in or within 300 feet of a Denver park to obtain a temporary food-vending permit before selling any food or non-alcoholic beverage to the public.
Food vendors who do not obtain a permit or violate any other provision of Denver law governing the operation of food-vending carts face up to a $999 fine, 300 days in jail, or both, for each violation of the law.
These laws and regulations even apply to lemonade stands—which brings us to the story of Jennifer Knowles and her three young sons.
Over Memorial Day weekend this year, Knowles helped her sons set up a lemonade stand across the street, within 300 feet, from an arts festival in a Denver park.
But, according to police, vendors from the art festival called and complained that the boys were undercutting the vendors' prices and lacked a permit. Since Knowles and her boys did not have a permit to operate the stand within 300 feet of the park, police shut it down.
Neither Knowles nor her sons were criminally charged, but the boys were embarrassed and scared when the police made them close the stand. One began to cry, and another said, "I put my hat over my face. I didn't want to see anyone."
Clearly, Knowles and her family meant no harm to either the city or the festival vendors. In fact, they set up the lemonade stand to raise money for a charity that helps children in poverty.
Perhaps the old adage is true: No good deed goes unpunished.
If so, we need to ask ourselves what we are teaching our children about civic virtues.
The Denver laws and regulations that got Knowles and her sons into trouble present a classic case of overcriminalization. A perfectly innocent economic activity—selling lemonade to people in the neighborhood to raise money to help others in need—becomes the basis for a criminal law and punishment, including a potential jail sentence.
When the police showed up to Knowles' house that day, they indeed could have arrested her for allowing her sons to run the stand without a permit.
The thought of that should concern every American.
Some may say obtaining a food-vending license serves a legitimate public interest by protecting consumers from foodborne illnesses. But is that what happened over Memorial Day weekend in Denver?
Police said they closed the Knowles' lemonade stand because vendors were complaining the boys were undercutting their prices. It had nothing to do with whether Knowles and her sons were operating an unsanitary lemonade stand.
Food-vending licenses, like other types of occupational licenses, offer individuals and businesses protection from competition, which destroys free markets and innovation. Licensing laws incentivize individuals and businesses, such as food vendors, to seek and lobby for government intervention—at little or no cost—to obtain economic benefits at the expense of others.
The story of Knowles and her three sons illustrates how government licensing promotes crony capitalism, which—in addition to overcriminalization—creates economic barriers for people who are often economically or politically disadvantaged.
Their story also illustrates how children can become fearful of the law and uninterested in entrepreneurship and philanthropy.
But Knowles and her sons are not letting these barriers stop them.
Since their lemonade stand was shut down, Knowles and her sons have continued their philanthropic efforts and partnered with a local Chick-fil-A store to sell lemonade in the store for a day to raise additional money for charity.
Knowles is also working with the city of Denver to devise a solution that would allow young children to operate a lemonade stand without committing a crime.
For Knowles and her sons, when life gives them lemons, they truly do make lemonade.