Barry Boss
Barry is co-chair of Cozen O'Connor's Commercial Litigation Department, co-chair of the White Collar Defense & Investigations Practice Group, and former managing partner of the Washington, D.C., office. Prior to joining Cozen O'Connor in April 2004, Barry was an assistant federal public defender in Washington, D.C. He focuses his practice on complex criminal matters, particularly involving allegations of white-collar crime in federal court.
Barry earned his Bachelor of Arts from Bates College in 1982. He earned his law degree, with high honors, in 1985, from George Washington University, where he was a member of Order of the Coif.
https://www.cozen.com/people/bios/boss-barry
---
Paul Kamenar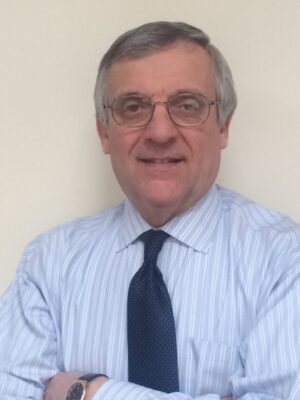 Paul D. Kamenar is a Washington, D.C. public policy and appellate attorney who counsels clients on legal, regulatory, and public policy matters. He is also a Senior Fellow of the Administrative Conference of the United States and guest lectures at the U.S. Naval Academy on National Security Law. He has been a speaker at several conferences across the country on overcriminalization and regulatory enforcement, including those sponsored by the American Bar Association, George Mason University Law School, S.J. Quinney College of Law-University of Utah, American University Washington College of Law, Northwestern University School of Law, and the Cleveland Chapter of the Federalist Society. He also has briefed Members of Congress and their staff on overcriminalization issues along with representatives from the National Association of Criminal Defense Lawyers and the Heritage Foundation. He and his clients have also testified before congressional committees on these issues. He was Senior Executive Counsel of the Washington Legal Foundation, Clinical Professor of Law at George Mason University Law School from 1999-2005, and adjunct professor at Georgetown University Law Center teaching a separation of powers/appellate advocacy seminar. He is a graduate of Georgetown Law and received his undergraduate degree from Rutgers College.
https://fedsoc.org/contributors/paul-kamenar
---
John Lauro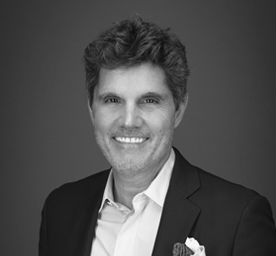 John Lauro is an accomplished trial lawyer with experience in complex criminal and commercial litigation. Mr. Lauro handles cases involving accounting, securities, conspiracy, healthcare and other white collar and commercial litigation issues. Throughout his career, he has concluded several high-profile matters that have generated considerable public attention and successful results for his clients. Mr. Lauro has obtained a Rule 29 acquittal in a high profile federal criminal case on behalf of the former president of a national healthcare company, who had been accused of violating the federal securities and conspiracy laws. Mr. Lauro has successfully represented an individual charged in the first "dot-com securities fraud" case brought in federal court in Manhattan, which resulted in a jury acquittal on all counts. Additionally, he has represented a well-known sports figure, who had been charged with violating the federal wire fraud statute in connection with gambling activities. Mr. Lauro has also obtained a dismissal of all civil claims against a Middle Eastern banking institution in connection with the 9/11 litigation pending in New York. The case went to the Supreme Court, which denied review. Also, Mr. Lauro obtained a multi-million dollar judgment against a New York investment advisor for defrauding an international jewelry manufacturer in connection with an investment account.
Mr. Lauro is an active member within the legal community. He frequently participates in various continuing education and writing and speaking engagements involving environmental compliance, healthcare enforcement, trial evidence, Sarbanes-Oxley, securities compliance, federal sentencing, and other complex criminal and civil issues. He has been selected to be a Fellow in The American College of Trial Lawyers and has been continually selected by his peers to be included in The Best Lawyers in America and Florida Super Lawyers. Mr. Lauro is a graduate of The Gerry Spence Trial Lawyers College and is a legal contributor to the Fox News Network, ABC News, MSNBC, and other news media.
https://www.laurolawfirm.com/person/john-f-lauro
---
Matt Kaiser
Matt Kaiser helps two kinds of clients: people who are facing a crisis that threatens their reputation, livelihood, or liberty; and lawyers, or their clients, who need counsel about issues involving professional responsibility or legal malpractice.
As a former assistant federal public defender, Matt has substantial litigation and courtroom experience. He also has substantial experience resolving cases or controversies outside of the courtroom. In both 2018 and 2019 he was named by Super Lawyers as one of the 100 top lawyers in Washington, D.C. He has been described by Fox News as a "top notch white collar defense lawyer" and has been recognized by Best Lawyers in America for his work in both White-Collar Criminal Defense and Civil Rights Law. In 2019 he was recognized by Chambers USA in White-Collar Crime & Government Investigations in Washington, DC.
Matt is an adjunct professor of law at Georgetown University Law Center, where he teaches professional responsibility. He consults regularly on legal ethics and professional responsibility and has lectured on the topic both locally and nationally.
Before founding KaiserDillon PLLC, Matt practiced at Williams & Connolly and Zuckerman Spaeder. After law school, he clerked for United States District Court Judge Catherine Blake.
https://www.kaiserdillon.com/attorneys/matthew-g-kaiser
---
Shana-Tara O'Toole
Prior to founding the Due Process Institute, Shana served as a Policy Director for the National Association of Criminal Defense Lawyers (NACDL). In that capacity, she led many of the organization's criminal justice reform strategies and led their strategic partnerships with other organizations on multiple legislative initiatives designed to prevent the further erosion of civil liberties in our criminal justice system.
Prior to moving to D.C., Shana practiced as a defense lawyer representing individual and organizational clients in criminal cases. She also served as pro bono immigration counsel for political refugees seeking asylum.
Shana received her J.D., magna cum laude, from Western New England University School of Law, where she was a Note Editor for the Law Review. Following law school, Shana had the honor of clerking for Justice Joette Katz on the Connecticut Supreme Court–the first woman to have served as Chief of Connecticut's Public Defender Office. https://idueprocess.org/staff